T-Shirts
Our t-shirts are unisex and therefore can be a bit bigger than you expected. For females, we recommend going a size down compared to what you usually wear.
See the image below to understand the correct measurements: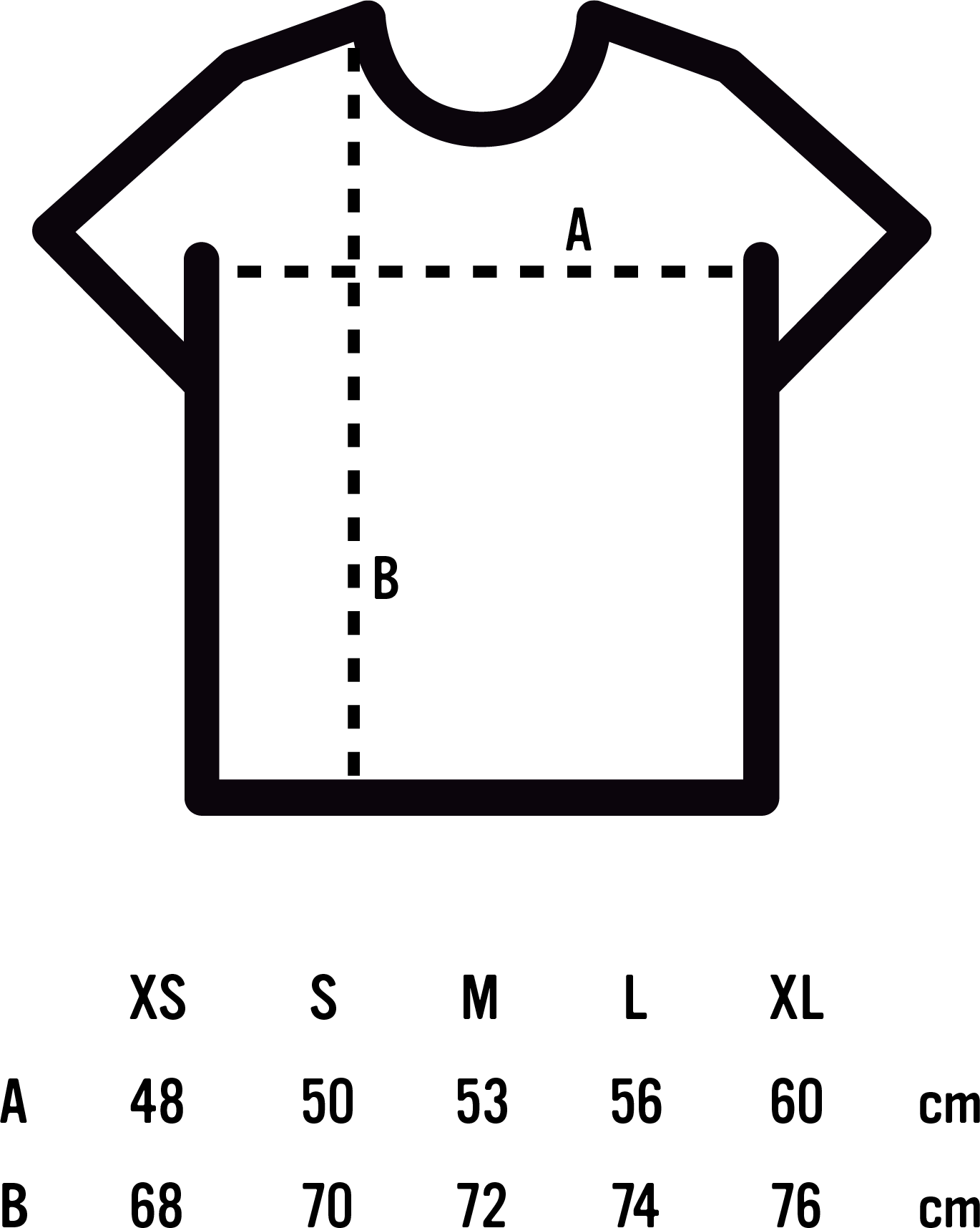 Socks
Our socks run in two sizes: 36-41 and 41-46, so choosing the size shouldn't be difficult. As for the ankle height, you should expect them to be somewhat similar to the usual crew sock height.